happy tuesday devfriend!
Hope your day is going awesome, and you're shining bright out there!
So, it's been a little while since I sent out an email, and a lot has changed. I know things are really ugly and stressful in the world right now, and has been for a while.
Lots of my tech community friends have been forced to split their focus between their own recently-complicated lives and fighting for the rights (and safety) of our Black community members.
Also, tensions are really high, and there has been insensitivity by prominent individuals in the community.
By the way... if you're kind of reeling from having people you look up to fall from your pedestals, I completely understand what that feels like. I've been there. Humans aren't perfect, but we need people to try to be better. We deserve better.
I wanted to reach out and remind you that you're not alone. If your brain tells you that you are, it's lying to you.
I realized the other day that I have a whole-ass supportive community on Twitter alone. When I was supposed to originally launch my course on Thursday, May 28th, I had a legit meltdown when I faced technical issues—and literally NOBODY was as frustrated as I was.
Folks were like "it's ok, take care of yourself!" and it honestly made me cry realizing that I'm the one putting the most pressure on myself to deliver. Because I love you!
Lean into your community, and let us take care of you. It's going to take a real effort from all of us to make it out of this stronger than ever. 💕
Ok, just a quick (huge!) announcement...
Newbie Coder Problem Solving School is finally open for enrollment! 🍾
Emphasis on finally, hahahaha. I announced NCPSS last June! 😂 But good things take time, and I'm finally able to open this very important course to the people who need it most!
On May 31st, I held a course launch event for NCPSS, where I gave a really great, helpful presentation on problem solving. If you missed the event, no problem...
→ You can watch the course launch replay here! ←
I'm also offering a BONUS GROUP COACHING CALL if you enroll before my hard deadline this Friday, June 12, 2020 at 11:59 PM EST! 😎
I love my group coaching calls, they're so much fun and people learn lots!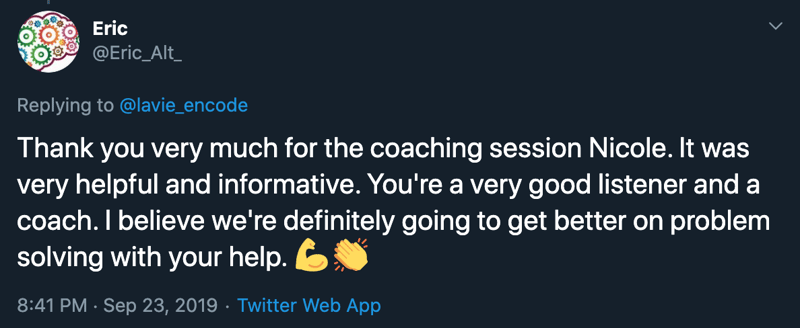 By the way, the course WILL be available for enrollment 24/7/365. You just won't get the bonus coaching call if you don't enroll by June 12th.
→ Learn more about the course and enroll here! ←
Looking for a place to chill on the weekends and meet other tech folks?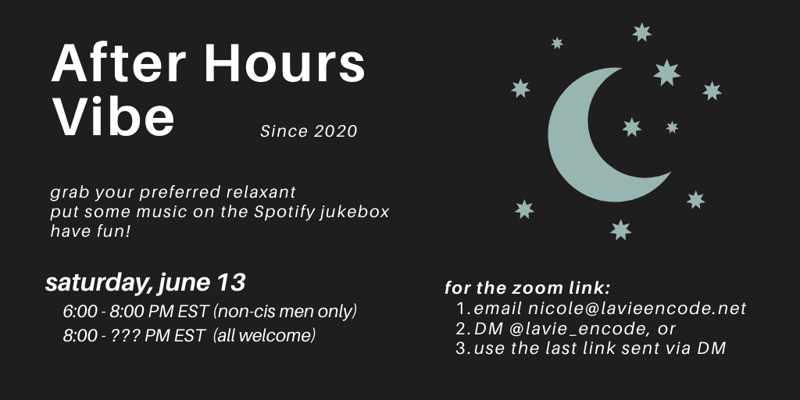 COVID has us all nervous about going outside, let alone partying with fun folks. I wanted to fix that. So, I've been holding weekend events called After Hours Vibes, and they have been SO MUCH FUN!
Basically, I announce the Vibes on Twitter, and we all kick it in a Zoom room for the evening. I have a collaborative Spotify playlist that serves as a "jukebox" that I stream, and we all just hang out and talk about whatever!
This week's After Hours Vibe is Saturday, June 13th from 6:00-??? PM EST. I have met SO MANY NEW PEOPLE at these events, and sometimes they go really long and get kinda wild. 😂
TO ENCOURAGE MORE DIVERSITY: Non-cis men only hours are 6:00-8:00 PM EST every week. Everyone else can come in after 8!
I hope I don't have to explain why, but this isn't up for debate, and it will be a regular thing! 🙃 The turnout last week (first week I tried it) was excellent and I was so happy to bring some of our underrepresented tech fam together!
Everyone is super welcoming, and you don't need to turn on your cam or mic because there's a hoppin' text chat too. Folks will often just turn off cam/mic occasionally for a break. In a lot of ways, Zoom is great practice for overcoming your social anxiety! 😊
INTERESTED? You'll need to email or DM me at @lavie_encode for the Zoom link, because I've unfortunately had people Zoom bomb the room. But I really hope I'll see you there!!
Ok, onto the hand-picked resources, and I hope I'll get a chance to see you in the course!
Peace, love, and code,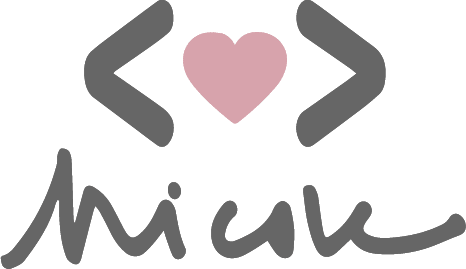 🎙 New LVEC podcast episode this week!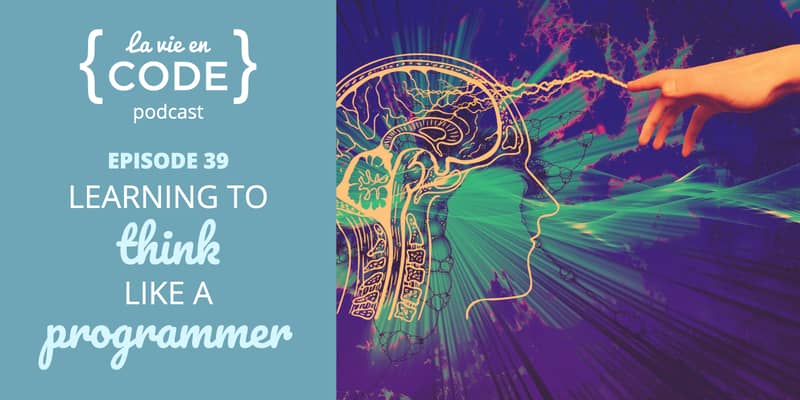 Tune in TOMORROW MORNING for a new episode of the La Vie en Code Podcast!
This week on Episode 39, I want to talk about the "developer mindset" and what it means to "think like a developer".

You can find the podcast on iTunes, Spotify, and Stitcher!
Of course, if you enjoy the episode, please leave me a ⭐️⭐️⭐️⭐️⭐️ review and a kind comment. I love hearing from my listeners. 🥰
Alrighty friend, onto this week's hand-picked resources!

Peace, love, and code,
P.S. Follow me on Twitter @lavie_encode! :)

💻 dev goodies
📝 Some really helpful and supportive freeCodeCamp forum posts (go sign up even if you don't use FCC!):
📝 Dear Developers: Please Share your Story. We Could All Learn from Each Other's Coding Journeys (by @bbbraedddon)
📝 Do You Solve Programming Problems or Complete Exercises? The Difference Matters. (by Amy Haddad)
📝 Lesser-known CSS display values (by @Ekaterina_Vu)
📝 The Ultimate Python Beginner's Handbook (by @renanmouraf)
📝 Fraction Math: How to Do Fractions for BeginnersFraction Math: How to Do Fractions for Beginners (by @sandroarobeli)
📝 Increase Your Chances of Getting Hired As a Code Newbie (by @catalinmpit)
📝 FREE COURSE: Learn the basics of computer programming and computer science with this free course (by @beaucarnes)
Psssst... you're awesome! ✨