happy monday devfriend!
I hope your week is going great so far! We got through the first day back, so it's all headed straight toward the weekend from here! 🙌🏽😂
Hey, are you (still) working from home? I really wish more people would right now. Here's a photo of me wearing my (gas?) mask, with my brother when we went to Cold Stone as a special trip.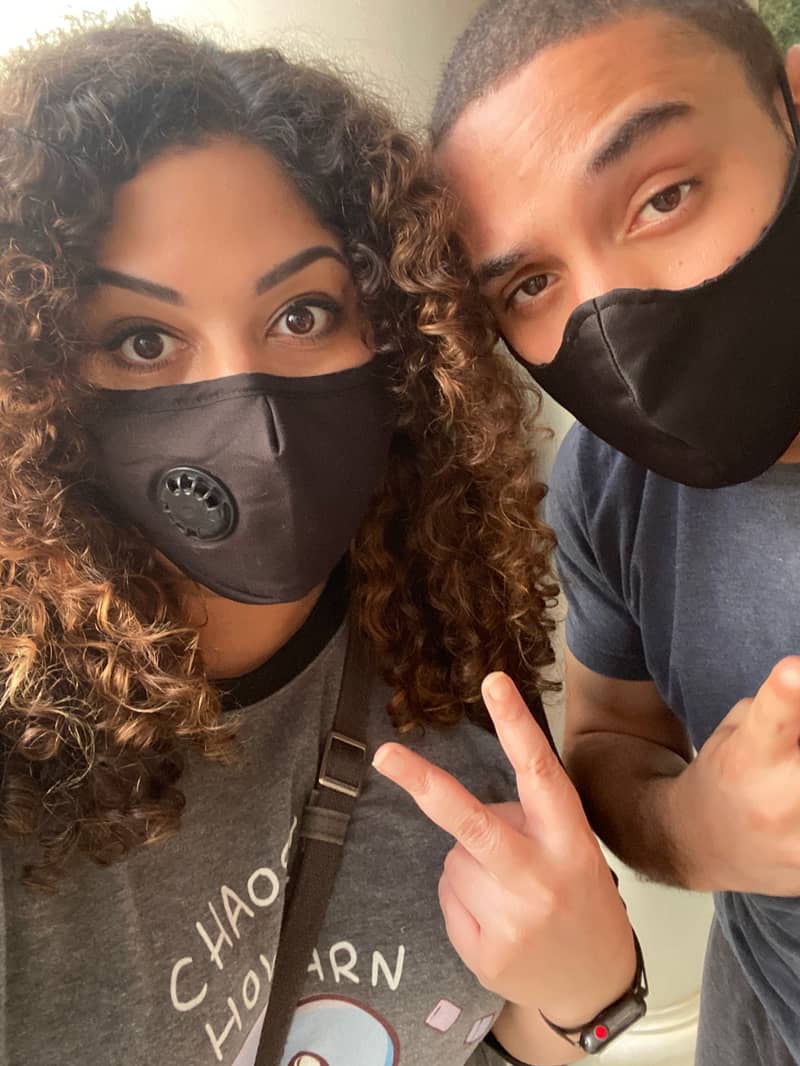 I'm wearing my mask around, but I'm still all weird about being around people. This COVID stuff is no joke, so I really sincerely hope you're staying safe if you do decide to go outdoors to enjoy the summer. ❤️
I'm really missing the in-person conferences this year. 🥺 I love meeting up with my friends, and I would still like to do some conference speaking. It really just felt too early to know what was going on in my life—even virtually.
I'm just REALLY glad I decided to do my first conference talks last year, because I got the in-person experience I would have missed this year.
If you're considering public speaking, I did a great episode of the LVEC Podcast on why I decided to speak in the first place called I Hated Public Speaking... So I Became a Public Speaker. You might just relate to it!
Alright, no real announcements, just some heads up on stuff! ⬇️
Have you heard about Newbie Coder School?
So, Newbie Coder School is my new suite of self-paced online courses and cohort programs designed to help serious coders build fundamental skills—ALL without a line of code.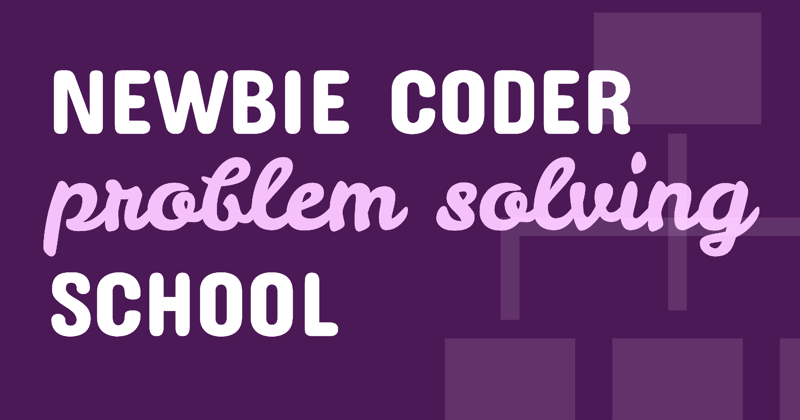 In my newest course, Newbie Coder Problem Solving School, I'll help you learn essential, foundational programmatic problem solving skills to help you plan out your approach prior to coding. Programmatic problem solving is a unique animal and a critical skill required to be an excellent web developer!
In Newbie Coder Speed Learning School (COMING SOON!), you'll gain valuable understanding of how your brain absorbs information, then train it to find and absorb—and retain!—what you get from all those online courses.
Additionally, you'll learn how to quickly navigate complex technical documentation, and new codebases! I hope to have this out before Fall 2020.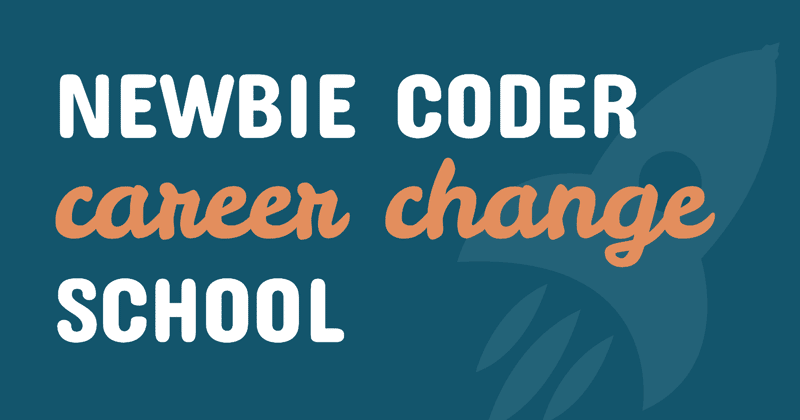 And with Newbie Coder Career Change School, a combination of online course AND personal coaching, I will personally help you to make your career transition as seamlessly as possible!
You'll create an actual career transition plan, build skills with direction and purpose, and receive the support and love you need to get from first lines of code to first day on the job!
The end result of all 3 of these courses is less stress, confusion, disorientation—and you'll get first dev job sooner! You can learn more about the courses on the website, enroll 24/7, and start in on the content immediately.
LEARN FO' FREE 💕 Catch the Newbie Coder Problem Solving School course launch replay video from May 30th! I shared tips for solving algorithmic challenges, and talked a little more about what's in the course.
Got questions about Newbie Coder School courses (or just want to tell me you love me)? Just shoot a reply to this email and I'd be more than happy to help you! 😀
🎙 This week's LVEC Podcast episode: What is Mentorship? (and How It Can Help You!)
Tune in TOMORROW MORNING for a new episode of the La Vie en Code Podcast!
This week on Episode 41, I'll share some valuable information and advice regarding MENTORSHIP, so you can get the most out of the experience!
I had trouble understanding the role of mentorship until I found myself at a point where I realized I would def professionally benefit from it. So I dug in and figured out what I needed. (then promptly realized I didn't even know that much, haha)
I know I haven't done a good job of promoting them, so in case you didn't catch the last few episodes:
Ep. 37: I Hated Public Speaking... So I Became a Public Speaker
Ep. 38: Note Taking for Developers
Ep. 39: Learning to Think Like a Programmer
Ep. 40: A Guide to Learning to Code and Getting a Job
SUBSCRIBE to the podcast on iTunes, Spotify, and Stitcher!
And of course, if you like what you hear, please leave me a ⭐️⭐️⭐️⭐️⭐️ review and a kind comment. I love hearing from my listeners. 🥰
Ok, onto the hand-picked resources, and I hope I'll get a chance to see you in the courses!
Peace, love, and code,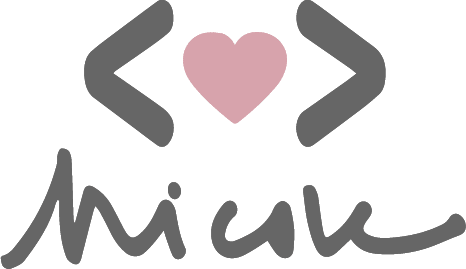 P.S. If you're not already, be sure to follow me on Twitter @lavie_encode! :)

💻 dev goodies
📝 Some really helpful and supportive freeCodeCamp forum posts (go sign up even if you don't use FCC!):
📝 Learning HTML and CSS | My Coding Journey (by @pslovedorenee)
📝 7 CSS tips to save your sanity (by dennisokeeffe92)
📝 What are some "classic reads" in programming? (by @bendhalpern)
📝 Bad habits we get when coding and how to break them (by @juanfrank77)
📝 Introduction to coding (by @curtisjamesholt)
📝 32+ funny code comments that people actually wrote (by @tunvir_rahman)
📝 Defining success, failure, and happiness (by @takitunde)
⏯ Ladies Of Code London is a meetup group with more than 3600 members, aimed at meeting the needs of women and non-binary people. They have an awesome YouTube channel with their "Get into..." series, where they dive into different careers in tech
Psssst... you're awesome! ✨