happy tuesday devfriend!
What up? How you doin? No, for real, reply to this email and tell me what's up if you have a sec. Or hit me up on Twitter @lavie_encode. I wanna know how you're holding up over there and if I can help in any way. :)
On my end, I have some big news! I finally caved and decided to put together a team for La Vie en Code!
I now have my Mighty Sidekick, Mandy Moore (@therubyrep on Twitter), who is currently saving me from losing my mind and freeing up my energy to do what I love most: creating stuff for you! This means good things for you, because it means more fresh content is on its way! 🙌🏽
For the past 4 years, I've been doing everything myself for so long—the blog posts, the podcast episodes, the website, the Newbie Coder School courses, social media... and eventually, it just becomes too much! 😅
One of my biggest fears has always been that I'd burn out and stop loving what I do. And when I say "loving what I do"... I'm talking like it's the second biggest focus in my life. The first being my health and well-being. To stop loving it because it just felt like too much would be devastating! And without this help, I was about to fall flat on my face out of exhaustion and frustration.
The feeling reminds me of when I was first learning to code, and was SO scared of falling off because I got too overwhelmed. Remember, I doubled back and focused on two things within my first 6 months learning to code: learning to solve programmatic problems (like code challenges), and learning to learn. And, I swear, focusing in on both those topics completely transformed my entire experience teaching myself front-end web development. It's so much easier to love something when it makes you feel good. ❤️
When I couldn't get the topics, yeah, it was challenging. But also it was immensely frustrating and that frustration can take over the joy of what you're doing really fast.
But since getting help, it's not all on me anymore. And that's okay, because it's okay if it's not 100% from my own brain and my own brain only.
Granted, I'm paying for it! And I do advise some folks pay for extra support if it'll just help them stick with the process and get to their end goal, especially if they're trying to change careers. But if I'm not getting anything done because I've burned out... isn't that kinda worse?
Anyway, my advice for you today is just open up and ask for help. Worst case, you won't get the help you need, which puts you exactly where you are now. Best case, you get some really valuable assistance and support that you can learn from and take with you moving forward. Plus, you get more stuff done, which helps you build confidence.
You can make it happen—whatever you're trying to do. But getting help needs to be a step you pursue well before giving up, especially if you want to avoid even getting to that point of frustration (I recommend this lol).
Ok, no real announcements this week, but HELP WANTED:
I'm actually also currently looking for a marketer experienced with online courses! If you know someone who might fit the bill, reply to this email or hit me up at nicole@lavieencode.net, and I can get you the scope of work. :)
Serious about teaching yourself to code?
You need to check out Newbie Coder School!
So, Newbie Coder School is my new suite of self-paced online courses and cohort programs designed to help serious coders build fundamental skills—ALL without a line of code.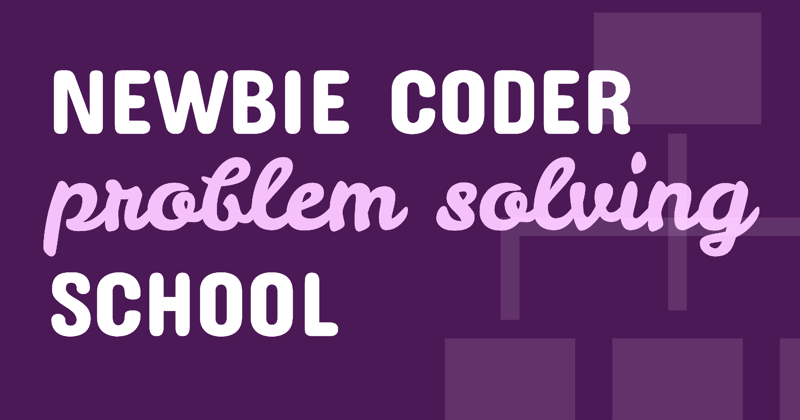 In my newest course, Newbie Coder Problem Solving School, I'll help you learn essential, foundational programmatic problem solving skills to help you plan out your approach prior to coding. Programmatic problem solving is a unique animal and a critical skill required to be an excellent web developer!
In Newbie Coder Speed Learning School (COMING SOON!), you'll gain valuable understanding of how your brain absorbs information, then train it to find and absorb—and retain!—what you get from all those online courses.
Additionally, you'll learn how to quickly navigate complex technical documentation, and new codebases! I hope to have this out before Fall 2020.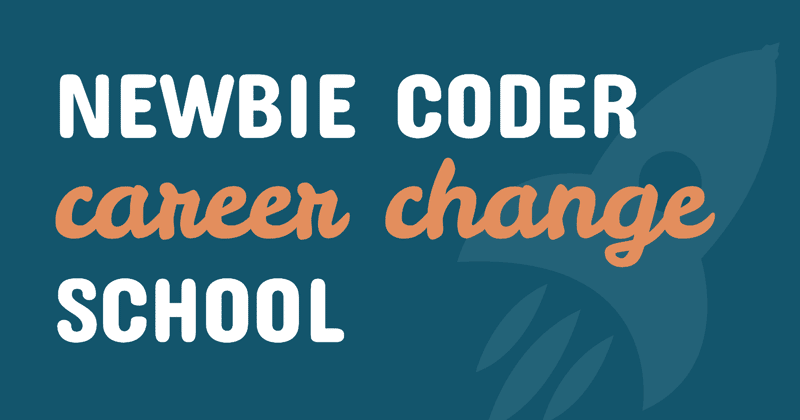 And with Newbie Coder Career Change School, a combination of online course AND personal coaching, I will personally help you to make your career transition as seamlessly as possible!
You'll create an actual career transition plan, build skills with direction and purpose, and receive the support and love you need to get from first lines of code to first day on the job!
The end result of all 3 of these courses is less stress, confusion, disorientation—and you'll get first dev job sooner! You can learn more about the courses on the website, enroll 24/7, and start in on the content immediately.
LEARN FO' FREE 💕 Catch the Newbie Coder Problem Solving School course launch replay video from May 30th! I shared tips for solving algorithmic challenges, and talked a little more about what's in the course.
Got questions about Newbie Coder School courses (or just want to tell me you love me)? Just shoot a reply to this email and I'd be more than happy to help you! 😀
🎙 This week's LVEC Podcast episode: How to Love the Experience of Learning to Code!
Tune in THIS MORNING for a new episode of the La Vie en Code Podcast: How to Love the Experience of Learning to Code!
This week on Episode 43, I want to talk about the experience of teaching yourself to code. It's such a weird, stressful, exciting time... but sometimes we can't the forest for the trees. We feel like we don't know enough, we push ourselves and compare our progress to others.
I want to help you see this beautiful, transformative experience for what it is—a journey that will teach you so much about yourself, and challenge you to envision your best version of yourself. A chance to find a new community that will become your family. Let's explore it together! 😊
SUBSCRIBE to the podcast on iTunes, Spotify, and Stitcher!
And of course, if you like what you hear, please leave me a ⭐️⭐️⭐️⭐️⭐️ review and a kind comment. I love hearing from my listeners. 🥰
Ok, onto the hand-picked resources, and I hope I'll get a chance to see you in the courses!
Peace, love, and code,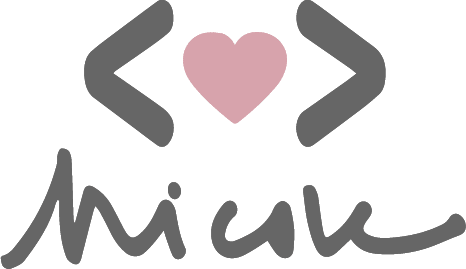 P.S. If you're not already, be sure to follow me on Twitter @lavie_encode! :)

💻 dev goodies
📝 Some really helpful and supportive freeCodeCamp forum posts (go sign up even if you don't use FCC!):
📝 6 powerful CSS techniques you can use instead of JavaScript (by @_diogorodrigues)
📝 A collection of JavaScript tips based on common areas of confusion or misunderstanding (by @nas5w)
📝 Creating beautiful HTML tables with CSS (by @dcodeyt)
📝 How ruthless prioritization is helping me stay focused (by @radiomorillo)
📝 An intro to Ruby for JavaScript devs (by @christinegaraudy)
📝 Don't give up on learning JavaScript after three weeks (by @alexlsaltt)
📝 Tips for programming with a low-end PC (by @tobenxe)
Psssst... you're awesome! ✨