happy monday devfriend!
I wanna talk with you this week about a kinda messy issue I've been having lately. It's kinda long, but I promise it's important!
So, let's talk about negative human emotions for a moment.

I'm having a really rough time navigating some tricky social situations that I have zero context for, and they're making me feel things I don't like.
I received a late-life Asperger's/Autism Spectrum diagnosis in 2017, which explained SO MUCH of my life's experiences. But it particularly explained my struggles.
I'm also more aware of the social issues I face now, and why I'm facing them. I see the hand I've been dealt, but it doesn't make it any less stressful to play with.
A lot of the time, it's that my emotions as a person on the Spectrum simply don't seem to translate to human. But it's always rooted in my inherent ineptitude in reading and understanding other people are thinking.
I don't know what's expected of me a lot of the time, and it quickly gets overwhelming. I have legit meltdowns at almost 35 years old. I cry. I isolate. It really sucks. 🥺
So, basically this whole situation has been stressing me out for the past month, and it just got more and more stressful until I nearly had a breakdown. I needed to figure out how to not feel so strongly. I needed to learn how to shut these emotions off somehow.
I do weekly therapy, so I reached out to my therapist for a bonus session. I was total waterworks mode while I explained to her that so often, people don't respond to me the way I want them to, and it truly jars me.
They do things, and I don't understand why. That's not something I would ever think to do. How different is the REST of their brain from mine, if that's how they think?
They hurt me, and it's hard not to blame myself because I'm confused as to what happened.
My therapist listened, and she was very understanding, but while I explored my emotions out loud... she gave me the advice I didn't want to hear:
Turns out, there's no way to shut these negative emotions off. I just gotta sit with them. (damn it!)
I need to teach myself to respond to those stressors, and the emotions that arise as a result, in a healthy way.
People will never be 100% predictable, and that's just life. There's nothing I can do.
I mean, I could maladapt, too! I've done a lot of that in my life, that's for sure, because I'm not perfect and life is really tough sometimes.
Acting out and blaming other things/people is easy to do. It's being able to sit with those emotions, though, that will help to make my social life a little less stressful. And that's hard.
I've been recognizing all of these negative emotions: fear, anger, frustration, jealousy, sadness, insecurity, and so many more.
And when I said them out loud... I suddenly realized these were also common and prominent emotions I experienced during my career transition, while I was teaching myself web development. Same exact emotions, just originating from different sources and experiences.
In my first 6 months learning to code, I was angry at myself often, and frustrated that I couldn't seem to solve coding challenges or keep with a project once it got hard.
I was jealous of other people's projects, especially when they looked so polished and professional.
I was sad and afraid, too. I didn't have a job yet. I didn't know if I was going to be able to pull this off, and that scared the hell of me.
I wish I had known back then that fighting those emotions was an exercise in futility. I wish I had had the therapy skills then that I have now.
What I did was swallow them down, and let them fester for a while. I remember I was having nightmares for MONTHS about being unprepared and messing up an interview 😰, and I was drinking quite a bit too much to balance the stress. It happens!
The lesson I want you to take away from this week's issue is that you need to get comfortable with being uncomfortable. When you feel uncomfortable, it's generally accompanied by other, negative emotions.
You need to stop, and recognize them for what they are: painful human emotions. And you also need to recognize that all you can change is how you respond to them.
And you know the crazy part? I LITERALLY TEACH ALL MY STUDENTS this, but of course I fail to apply it to my own life. 😂
I just didn't connect the dots and realize that it's not just about code, or anything else in particular. It's about LIFE. It's about US, and our ability to respond to obstacles in a healthy way that won't derail you and leave you broken.
I care about you, and I want to see you push through. So don't stuff down those emotions, my friend.
Leverage emotional intelligence, and build up your resilience.
Cry about 'em if you need to.
Scream.
Punch something that won't get hurt.

But THEN return to those negative emotions, let yourself feel them, and work through WHY you feel the way you do. Understanding that will help you to better navigate those situations in the future. :)
Put them out there. Be honest and transparent. I had to admit out loud that the particularly ugly emotions like jealousy are HUMAN. I shouldn't be ashamed of feeling them! It just means my sense of self-worth is struggling, and I'm paying too much attention to others.
Today, I'm feeling better already. I get that it isn't my fault, and I have a better sense of how to handle those situations in the future. I've learned that there's no way around this work. Just gotta do it.
So do the work, take a deep breath... and know that you're going to be just fine, fellow human being. ❤️
Peace, love, and code,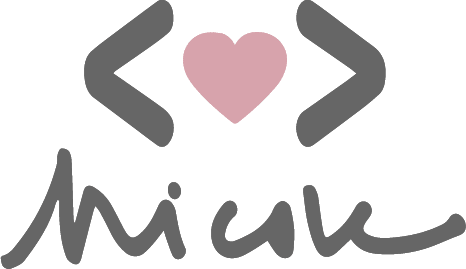 P.S. If you're not already, be sure to follow me on Twitter @lavie_encode! :)
No real announcements this week, just some heads up on stuff! ⬇️
Check out Newbie Coder School!
So, Newbie Coder School is my new suite of self-paced online courses and cohort programs designed to help serious coders build fundamental skills—ALL without a line of code.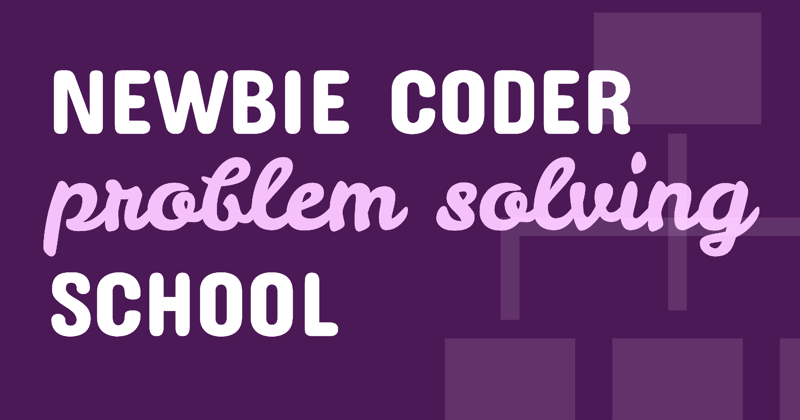 In my newest course, Newbie Coder Problem Solving School, I'll help you learn essential, foundational programmatic problem solving skills to help you plan out your approach prior to coding. Programmatic problem solving is a unique animal and a critical skill required to be an excellent web developer!
In Newbie Coder Speed Learning School (COMING SOON!), you'll gain valuable understanding of how your brain absorbs information, then train it to find and absorb—and retain!—what you get from all those online courses.
Additionally, you'll learn how to quickly navigate complex technical documentation, and new codebases! I hope to have this out before Fall 2020.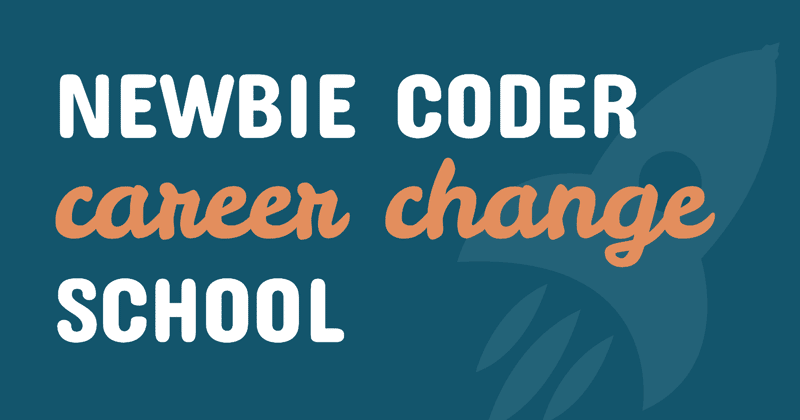 And with Newbie Coder Career Change School, a combination of online course AND personal coaching, I will personally help you to make your career transition as seamlessly as possible!
You'll create an actual career transition plan, build skills with direction and purpose, and receive the support and love you need to get from first lines of code to first day on the job!
The end result of all 3 of these courses is less stress, confusion, disorientation—and you'll get first dev job sooner! You can learn more about the courses on the website, enroll 24/7, and start in on the content immediately.
LEARN FO' FREE 💕 Catch the Newbie Coder Problem Solving School course launch replay video from May 30th! I shared tips for solving algorithmic challenges, and talked a little more about what's in the course.
Got questions about Newbie Coder School courses (or just want to tell me you love me)? Just shoot a reply to this email and I'd be more than happy to help you! 😀
🎙 This week's LVEC Podcast episode: Growing as a Newbie Dev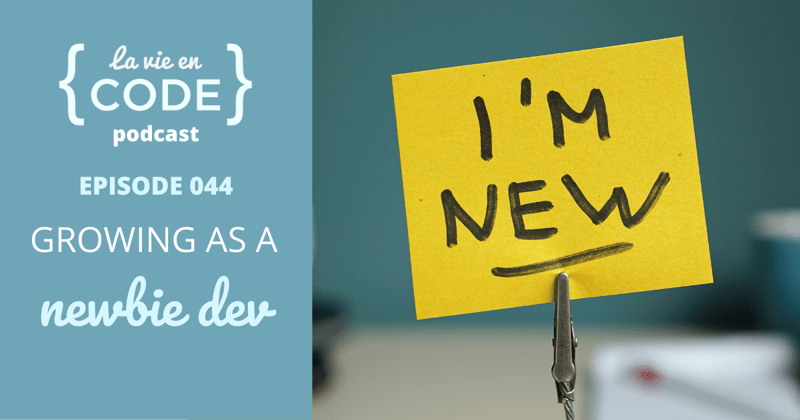 Tune in TOMORROW MORNING for a new episode of the La Vie en Code Podcast!
This week on Episode 44, I'm highlighting the various stages we go through on our quest for developer expertise. I wrote this up originally in response to a lot of folks saying they felt "stuck" and "disoriented". Turns out that's normal, too—and this is why! 🙃
SUBSCRIBE to the podcast on iTunes, Spotify, and Stitcher!
And of course, if you like what you hear, please leave me a ⭐️⭐️⭐️⭐️⭐️ review and a kind comment. I love hearing from my listeners. 🥰
Ok, onto the hand-picked resources, and I hope I'll get a chance to see you in the courses!

💻 dev goodies
📝 Some really helpful and supportive freeCodeCamp forum posts (go sign up even if you don't use FCC!):
📝 50 developer tools to make your life a little bit easier (by @iain_freestone)
📝 But what if I just ... did it? (by @alexlsaltt)
📝 How to become a game developer (by @NicolaLC)
📝 Tell me a thing that makes your day at work better (by @paladini_dev)
📝 A beginners guide to React JS learning path and resources (by @8bitHemant)
📝 The underlying superpower of CSS attribute selectors (by @moe_rayo)
📝 The story behind my first project (by @AmineJv)
Psssst... you're awesome! ✨